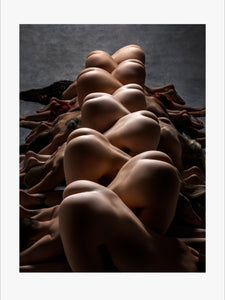 TH2021-4076 - Dickheads
Fine Art Print 
Ten amazing booties from the UK. 

Once you see it you can't unsee: They look like cocks...
The image is printed on a High-End inkjet/Giclee printer using the most modern color management technology to ensure accurate color rendition and the best print quality. The print is not sold framed but printed with a small proportional white border around the image frame to make it fit standard frame sizes. The print will be carefully rolled up with silk paper to safeguard it for shipping and handling and will be shipped in a cardboard tube. We recommend framing the print with glass or UV-coated antireflective glass for an optimal viewing experience and preservation over time.